Element Precious Trimmed Quartz Coasters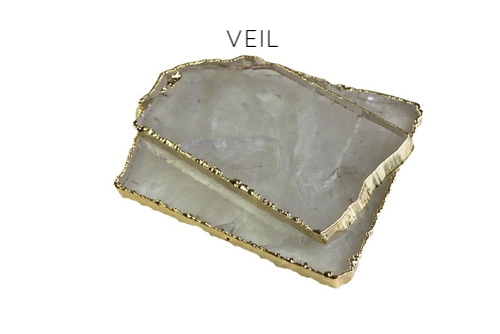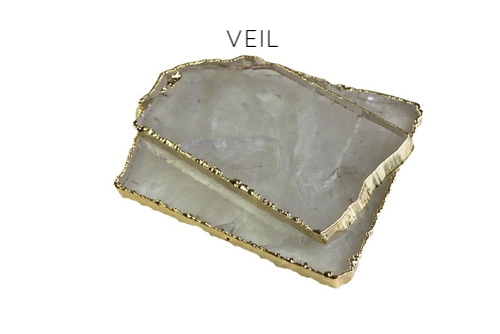 Element Precious Trimmed Quartz Coasters
Mineral quartz coasters- every one unique and thousands of years in the making.
Trimmed in either 24k gold or sterling silver the coastars and platters are truly luxurious.
Do not immerse in water. Wipe with a soft cloth to clean and store carefully.
Natural product- exact colour specifying can not apply.
4-6 weeks for special orders and OOS colours.